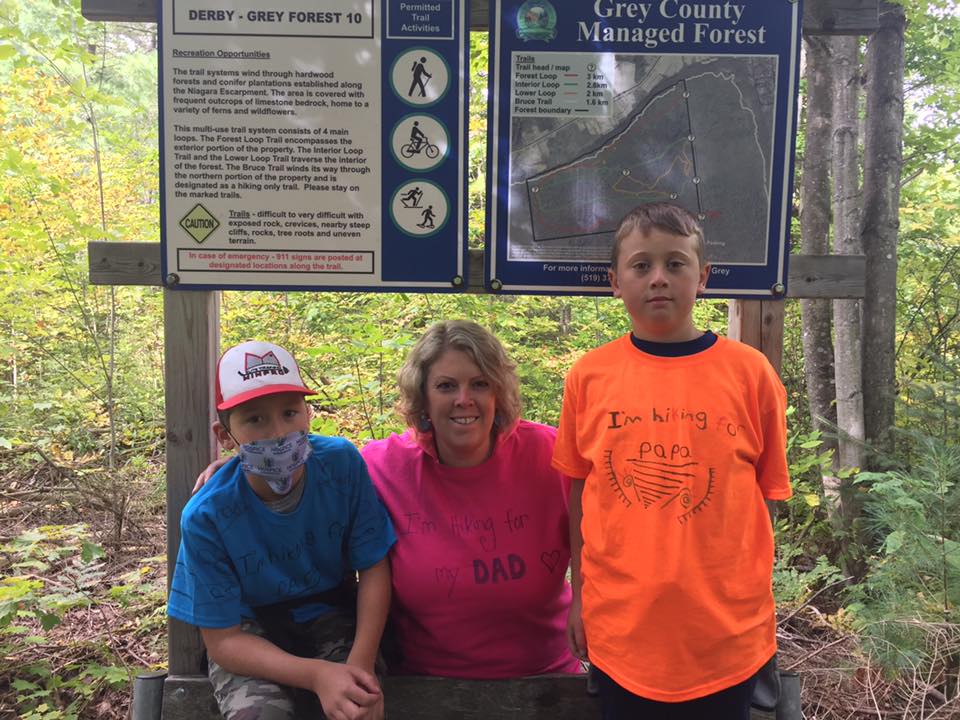 It's Time Once Again to Hike for Hospice. Virtually Anywhere!
If there's one thing the pandemic has taught us, it's that people can work, connect and fundraise from anywhere. We are once again offering Virtual Hike for Hospice so that families, friends, neighbours, and coworkers can make plans to meet on their own terms - anywhere and at any time - to support our beloved Hike fundraiser. Hike for Hospice, of course, is about much more than raising money. It's also a special annual event to honour and remember loved ones, while recognizing the palliative and bereavement struggles of people we know and the community at large.
So please join us for this year's Virtual Hike, whether it's walking, running or biking, at a time that works best for you between Sept. 10 and 16, 2022. We are always touched by your heartfelt messages and stories and also inspired by your innovative and fun fundraising ideas. Please share all of your stories, photos, videos, and fundraising ideas on our Hike for Hospice Facebook page or by sending them to Aimée at aoreilly@hospicepeterborough.org.
An opening ceremony is planned for Sept. 10 at 10 a.m. and will be aired on our YouTube channel. It will also be available on our Hike for Hospice Facebook page. If you can't join us, we will post a video of the ceremony for you to watch on our website.
Throughout the Hike week, we will be sharing updates, activities and opportunities to engage with others participants. And on the last day of the Hike, we will end with closing ceremonies, honouring loved ones and thanking participants.
Individual and team fundraising will remain very similar, with pledge forms available below. You can also encourage your supporters to give online through this website.
Thank you for your continued investment in our accredited palliative and bereavement services. We couldn't do it without you.
(And remember: 100% of the funds raised always stay in our community.)
YES, SIGN ME UP!
To register online please select one of the options under 'Sign Up' above.
You make our care possible! Thank you!